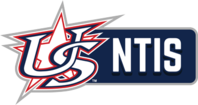 What is the NTIS?
USA Baseball is the pinnacle for youth and amateur athletes in the United States. Every year, USA Baseball chooses athletes to play on the US National Teams from a few different events. USA Baseball NTIS is one of them. NTIS stands for the National Team Identification Series. NTIS holds camps, clinics and tryouts in 6 regions of the country to determine athletes that they believe will be able to compete for a Gold Medal at the World Championships. 
Why are they coming to Buffalo, NY?
Buffalo is the only area in the Northeast that USA Baseball hasn't been able to get a lot of players from. In 2020, Joe Mack, made the US National Team and it opened up a bunch of doors for the conversation to bring USA Baseball to WNY. With that said, our CEO, Ron Bernick, is now a Scout for USA Baseball and coaches a Northeast Team at the Champion's Cup every year. In 2022, Ron coached the 11U Northeast Stripes team that won the 1st Gold Medal for an 11U Northeast Team… EVER! 
How many players make the US National Team? 
Every year, 30-40 players get invited to train with the National Team in Florida and at the USA Baseball Complex in Cary, NC. From there, they will take a select group of players to compete for the World Championships. They take around 10-15 players from the NTIS Champion's Cup to train with the US National Team.