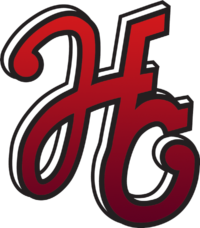 Baseball. Softball. athlete. Skills. Development.
Hitting | Pitching | Infield | Outfield | Catching
Private Training | Group Training | Programs | Camps | Clinics
Specialists for each skill to take your game where you want to go!
Please schedule your evaluation prior to booking any training
If your evaluation is completed, book with the link above!
Evaluation
Every athlete begins with an evaluation so that our coaches can understand our starting point and get to know your family!

Evaluations are for any new athlete or any athlete that has not trained at hot corner for more than 6 months
Create Training Program
We create a custom action plan and provide options for the investment in your athlete's future & recommended training regimen!
HITTINGPITCHINGINFIELDOUTFIELDCATCHING






Whether it's private, Group, or program, we will formulate a custom Training outline specifically for you and adjust that program monthly
Training Begins
Book your training around your busy schedule and allow us to do the rest of the work! Don't worry, we will take it from here and update you with their progress!

We're ready to help you crush your goals. are you?